Services
Financing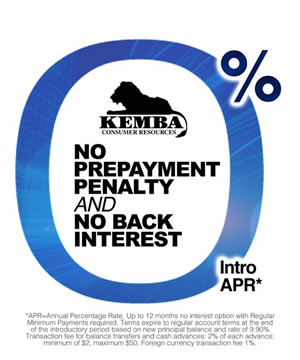 We are proud to offer a local financing option through Kemba Credit Union.
Kemba is headquartered in West Chester, OH with 11 other branches throughout Greater Cincinnati, Northern Kentucky, and Southeastern Indiana. Here are a few highlights of Kemba's financing option:
12 month 0% APR* introductory rate
No back interest charges after introductory rate period expires, remaining balance will be subject to 9.90% APR*
2% minimum payment required each month
Utilization of DocuSign for convenient electronic signatures

*APR is Annual Percentage Rate
Dear Mike,
I wanted to let you know how pleased Frank and I are with our new patio, sidewalk, and driveway. The decorative concrete has made a big difference in the outside of our home and the curb appeal is the talk of the neighborhood.
The things we appreciated the most about the process Foundation Builders used are the attention to detail, the design, and the decorative options you offered us. We were impressed with the design services you provided and attribute the quality control process in the field to the fact that you took the time upfront with us and your designer to define the final design so there was no question what we were getting and how much it would cost. The decorative options including the color and decorative pattern also helped make the quality job come to life. Your field service personnel were great, always taking care of the yard and landscaping.
We look forward to getting all the landscaping completed and continuing the enjoyment we have experienced thus far.
Thank you again for all the hard work and attention to detail to make our job a quality installation. I know it will bring enjoyment for years to come.
Sincerely,
Anne and Frank Ramsey