About Us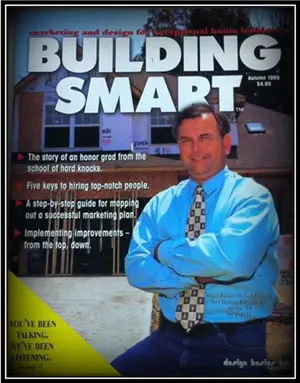 Owner Michael J. Hancock
Mike Hancock has been in the residential construction industry for over 48 years. When he was 20 years old, he decided to build his very first home on a lot from his grandfather. Two years later, his first home was complete, and the rest is history.
The next 25 years Mike spent building 698 homes. In 1998 he decided to retire from home building, and because of his immense experience and expertise, decided to continue providing specialized services for his customers and contractors. "I only do this because I want to do this. I like helping people solve problems they couldn't complete on their own," says Mike Hancock on why he has continued to provide egress window and outside entry installations for customers in Southwestern Ohio and Northern Kentucky.

Mike and the staff at Foundation Builders LLC want to create a culture where the customer is confident in the companies ability and where each customer feels comfortable with, and understands each step of the process of their home project.

Mike's impeccable customer service and attention to detail have landed him many awards and magazine features over the years of his service to the home building and remodeling industries. You can check out his credentials at the bottom of this page.

Mike is an army veteran, and has used his talents and skills to volunteer services for Habitat for Humanity as well as St. Thomas Aquinas Youth Summer Camp.
Have a need or problem? Foundation Builders will solve it.
Provide you with in-depth solutions to all of your requests.
Will put it All in writing.
Give you a good fair price.
Excellent value for the price charged.
We will respond to your requests promptly.

Awards
Clermont County Home Builders Association; received numerous awards.
1992 Home Show
1995 Home Show
President Clermont County Home Builders Association 1980 Magazines
Featured on the National Cover of: "Building Smart" 1995
Featured on the Regional Cover of: "Builder Architect" 1995

We Provide Services to the Following Cities, Towns and Surrounding Regions of OH: