Related Pages
Services
STANDARD WINDOW WELL

Elite Series Window Well
RockWell window wells have a stone texture that truly looks and feels like real stone. These window wells add great curb appeal and an aesthetically pleasing view from the inside and outside of the house. These wells also allow for more light into an otherwise dark & drab basement. The width and projection of the well accommodate a greater height range and have built in safety steps to allow for an easy emergency exit.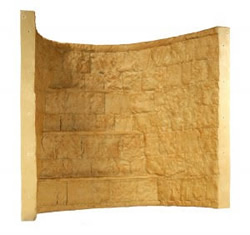 Tan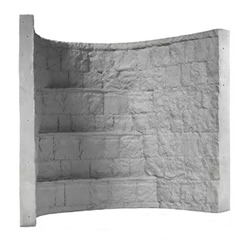 Gray
Window Well Covers:
(Optional)
Note: Fall protection is required by the building code if the window well is located within 3' of a walkway and is over 30" in depth. No fall protection is required if the window well is less than 30" deep.


Metal Grates
(Recommended)
These safety grates are durable and allow ventilation. They effortlessly allow natural light to enter your basement. The grates are powder coated with an earthy tone that will blend into your home's natural landscape. The grates are very easy to open for egress routes and prevent accidental fall ins. Our grates are 73" x 42". They are constructed of 1/2" metal tubing and angle iron and can withstand 500 lbs.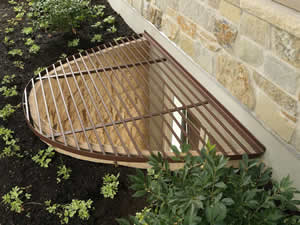 Polycarbonate Covers
These safety covers are durable and can hold up to 500 lbs of weight. The polycarbonate covers are effective at keeping your wells free from leaves and debris, while still allowing natural sunlight to enter your basement. They protect against accidental fall in. Not intended for foot traffic. They are constructed of a 10 mm fluted polycarbonate material with UV light protection. Serves a purpose, but restricts the amount of light into the basement.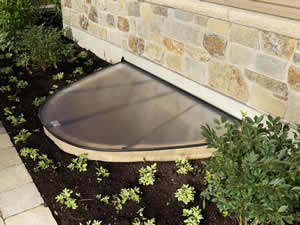 "Mike was very responsive and on time for all meetings / work performed. Completed job when he said it would be completed. Great installation. Took very good care not to cause any damage or mess inside. He's got a unique, very effective system to cut foundation and install egress windows without a drop of water or dirt inside the basement. We are very satisfied with the job and the windows made a HUGE difference in light and feel in our basement. He also installed drainage from downspouts to edge of property while he was digging and that was great too! I highly recommend Mike Hancock and Foundation Builders, for any work you need."
Keith Chasse - Mason, OH
Egress Windows (2) - March 2017
"Foundation Builders responded quickly and kept in constant communication throughout the job. They not only met my expectations but helped me to meet the needs of my tenants. My tenant was equally pleased with the work as well. Mike installed a basement egress escape window on budget and ahead of schedule. Mike and his crew were very professional and kept me updated throughout the whole project. I especially appreciated that Foundation Builders honors Military Veterans. I do have to mention that the job from proposal to completion was ahead of schedule and at the agreed upon price. Great job!"
Ken Pagano - Dayton, OH
Egress Window - November 2016