Related Pages
Services
Why Choose Foundation Builders?
Simply put: We know basement egress windows.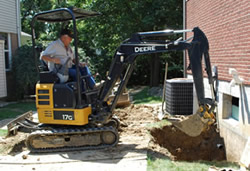 Foundation Builders offers:
Experience installing basement windows
In-depth understanding of foundations
Decades of experience in home building
Expert knowledge of building codes
No Yard Damage and No Dust or Water Inside - Truly No mess Egress™!
We do it all:
Design your new egress window opening
Excavate for the window and well
Lay down ground cover mats to protect your lawn and landscaping.
Install and insulate an Egress Compliant Window
Create waterproof seal on the window exterior
Install proper drainage for the window well
Grade around the new window well for proper drainage
Install optional well covers or grates
Leave the inside of your home clean and free from dust and debris
Clean up the outside - leaving your yard just as we found it.
We call it: "NO MESS EGRESS™"!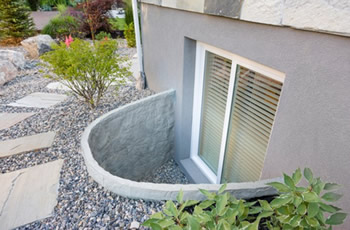 Design your new egress window openingWe want you to love your new egress window:
We use high-quality Pella & Redi-Exit brand windows.
We install Rockwell window wells because they are:
Weather resistant
Easy to maintain
Attractive
No Maintenance Required
Mold & Mildew Resistant


"We had a very positive experience overall with Foundation Builders. We found the crew to be polite and hard working. The job happened to take much longer than they expected but the entire focus was on getting the job done right, not cutting corners to get it done quickly. Every step of the process was explained to us, and when the job was done, we couldn't be happier with our egress windows!"
Phil & Kathy Wenning - North Bend, OH
Egress Windows (2) - September 2017
"Windows look great! Everything done as advertised. Mike and his crew do a great job."
Richard Sette - Mason, OH
Egress Windows (2) - August 2017